Bradworthy School decided to take on and run its own kitchen from 1st June 2004. It is our aim to offer our children a quality service at a reasonable price. We are committed to using the best possible ingredients and where we can buy fresh food locally. Our food is freshly prepared each day in our school kitchen.
Kitchen Manager - Janet Petherick
Catering Assistants - Angie Walter and Kelly Hudson
Janet and Angie are a bit cmera shy so this is a very rare photo of them serving snacks at morning break when we offer things like homemade biscuits, fruit and milk base drinks.

The children aren't at all camera shy but they do enjoy the excellent food.
Meals cost £2.00 per day.
We have a choice of delicious meals which can be booked each Monday morning for the week.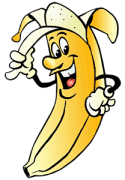 If you would like to download the menu for the current half term please click here.

If you would like an order form please click to download one, which you can e-mail, bring in or
fax to us on (01409) 241365.

The following menu is an example of the sort of things we serve during a half term.
We also offer the following options each day :

Salads, Jacket Potatoes (with baked beans, tuna, cheese or coleslaw),
a vegetarian option, fresh fruit and yoghurt.

A variety of fruit juices, milk, fresh water and bread are available with all meals.

As required we have undertaken a full nutritional analysis of the meals that we
serve to ensure that they adhere to current regulations.
This analysis is available on request.
(The school reserves the right to charge for the supply of this document).